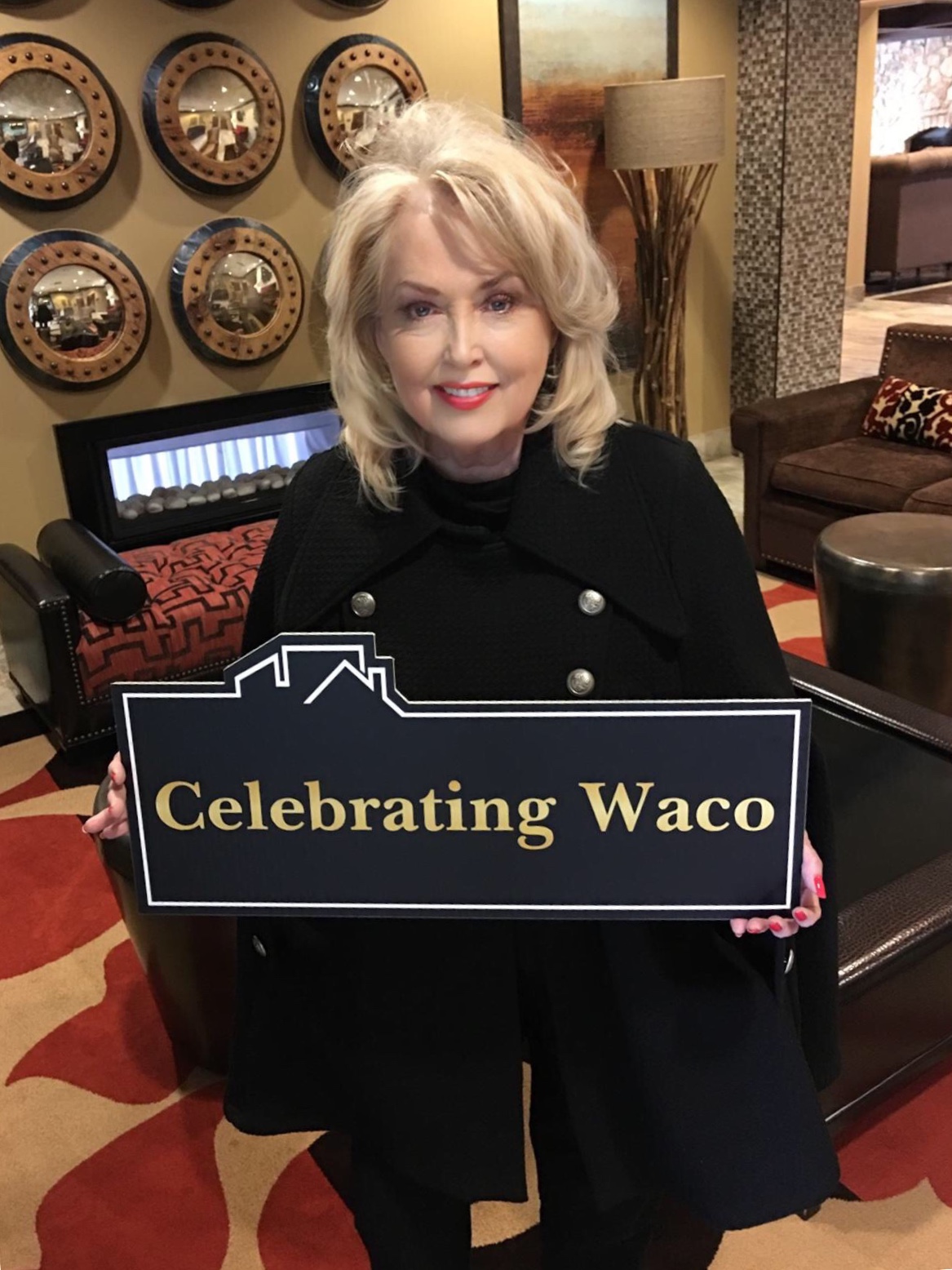 Name: Betsy Robinson
Occupation: Founder and Volunteer of Fuzzy Friends Rescue
Q: How long have you lived in Waco?
All of my life.
Q: What brought you to the Waco?
I was blessed to be born in Waco! I have never wanted to leave.
Q: What makes Waco unique to you?
Waco has that small town feeling but offers many amenities of a much larger city. It is the home of Baylor University, McLennan Community College and Texas State Technical College. It also has a beautiful lake right in the city limits.
Q: What change have you observed in Waco over the years?
Exciting growth and development of downtown Waco, more businesses coming to town and our wonderful new football stadium at Baylor University.
Q: What changes do you see in Waco's future?
I see tremendous growth for Waco. The genie is definitely out of the bottle!
Q: What is a defining moment or memory you have about Waco?
The tornado of 1953 will forever be etched in my memory. Although I was just a little girl, I will never forget that day. The Waco community came together to help one another in a spirit of love and concern for one another. Neighbor helping neighbor, as I remember my father working many nights delivering meals and coffee to rescue workers.
Q: What local organizations or charities are close to your heart and why?
While there are many worthy charities in my hometown of Waco, Fuzzy Friends Rescue is the charity most dear to my heart. In 1997, God burdened by heart with the plight of homeless animals and He gave me a passion to help save them. I want to thank the Waco community for their tremendous support of the life-saving mission of Fuzzy Friends Rescue. As hard as I work for this cause, without friends who believe in our mission, it wouldn't work!
Q: Can you share your thoughts about a local Wacoan you celebrate as a leader or influential figure to the community and how they have inspired you?
Hands down, it is my husband Clifton Robinson. He has inspired me on so many levels. When we married, he told me to look outward, not inward. He encouraged me to make a difference in the world in which I live. Even when he couldn't afford to be a giver, he was. It has only been with his encouragement, that I have stayed the course to give back to my community through my work at Fuzzy Friend.