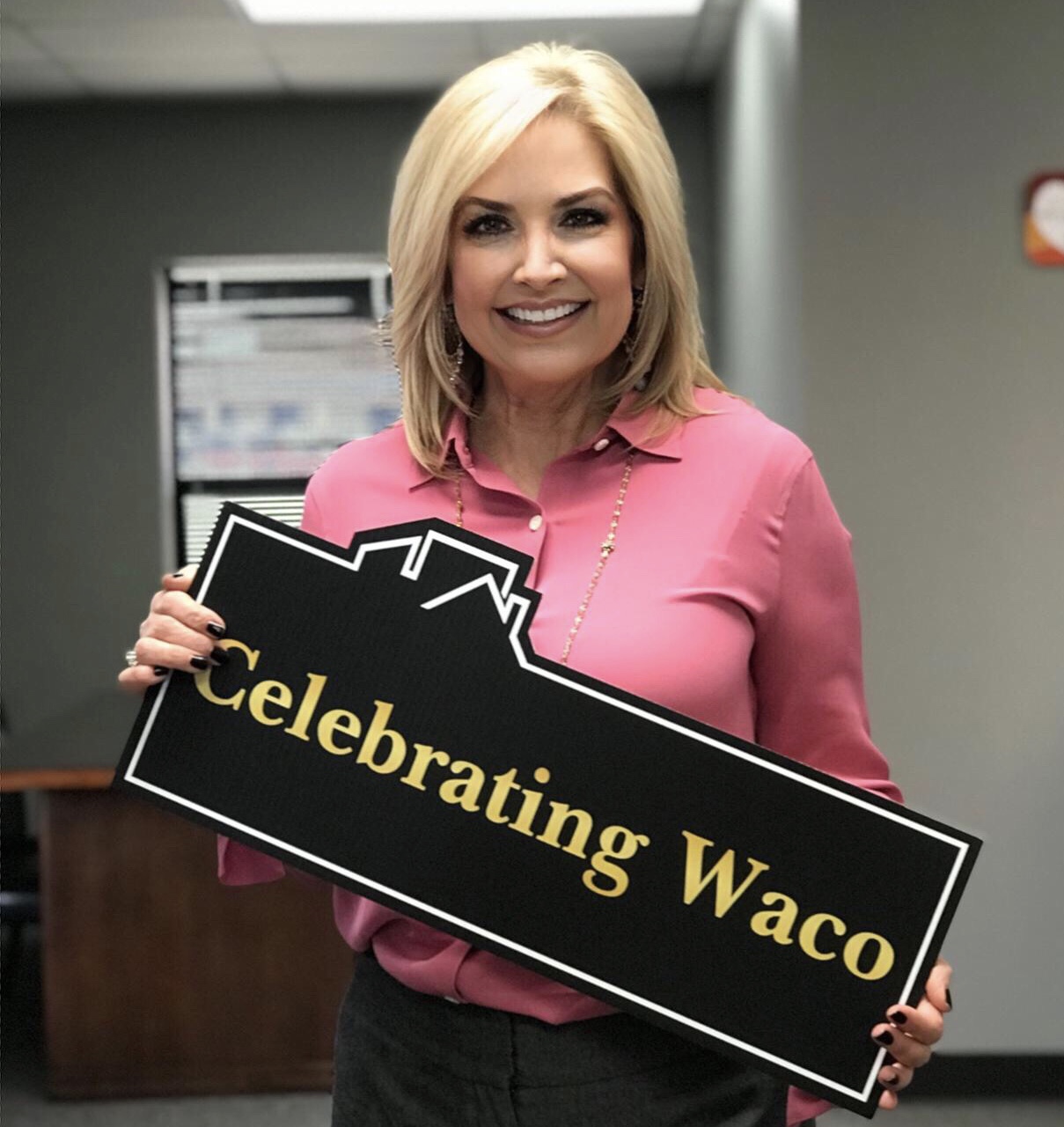 Name: Cindy Hayes
Occupation: Executive Vice President at Higginbotham
Q: How long have you lived in Waco?
I lived here the first 10 years of my life and returned for the last 30 years.
Q: What brought you to the Waco?
My parents initially brought me here as a child, we moved away when I was in the fourth grade. They moved back when I was in college and I evidentially returned when I had my first child.
Q: What makes Waco unique to you?
I love the small-town atmosphere but with quick access to Dallas, Fort Worth and Austin. I do business in these larger cities periodically and loved being able to travel there and back within a day which made being a single parent much easier. Plus, being a smaller town provided a single mother lots of assistance with raising children. There were plenty of helping hands when needed, it truly takes a village.
Q: What change have you observed in Waco over the years?
There has been tremendous growth not only in new businesses but with people actually making Waco their home. The new store fronts, restaurants, sporting activities, music and cultural venues are awesome.
Q: What changes do you see in Waco's future?
I see Waco continuing to grow and new interest in Waco as a vacation/tourist destination.
Q: What is a defining moment or memory you have about Waco?
I remember vividly being in the Leadership Waco program and seeing the vast number of programs and businesses that one may not necessarily notice typically. It really opened my eyes to the citizens of this community and their generosity and entrepreneurial spirit. It made me proud to be a part of this community.
Q: What local organizations or charities are close to your heart and why?
I currently serve on the board of the Providence Foundation, a board member of Crime Stoppers and am a member of Rotary. I have previously been involved with the American Cancer Society, the Heart Association, Waco Chamber Ambassador and graduate of Leadership Waco. There are so many wonderful volunteer opportunities within our City that all work towards making our community a better place and helping those less fortunate.
Q: Can you share your thoughts about a local Wacoan you celebrate as a leader or influential figure to the community and how they have inspired you?
I can't identify one individual that inspired me as there were so many throughout the years that have gone above and beyond to make Waco great. It is encouraging to see younger people stepping up to continue that path. And to see people like Todd & Susan Behringer, Shane & Cody Turner and Chip & Joanna Gaines making such an impact on Waco is truly thrilling. We are blessed to live in a City with such a small-town spirit but big aspirations. I wouldn't want to live anywhere else.